Neuromarketing Researcher

Dr. Ana Martínez Levy graduated in Business and Administration (2014) at the University of Granada (Spain).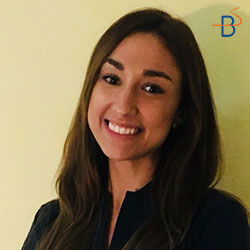 In 2015 she attended the Master in "Neuromarketing" at the International University of La Rioja, carrying out her thesis on Neuroestetica.
In 2021 she finished her Phd In Communication, Social Research And Marketing ("doctor europeus") with a thesis entitled: "New frontiers in assessing consumer behaviour through neuroscientific approach: a case study on alcoholic vs non-alcoholic beers".
She is currently working with a postdoctoral scholarship in the Department of Molecular Medicine Sapienza University of Rome on the development of consumer neuroscience studies in different fields.
Since 2016 collaborates with BrainSigns s.r.l. in the field of research & innovation, and in particular in the sensory area. She has collaborated in numerous neuromarketing studies both for internal research and as service for other companies.