Don't Miss "CertaMente 2016" Rome, April 14-15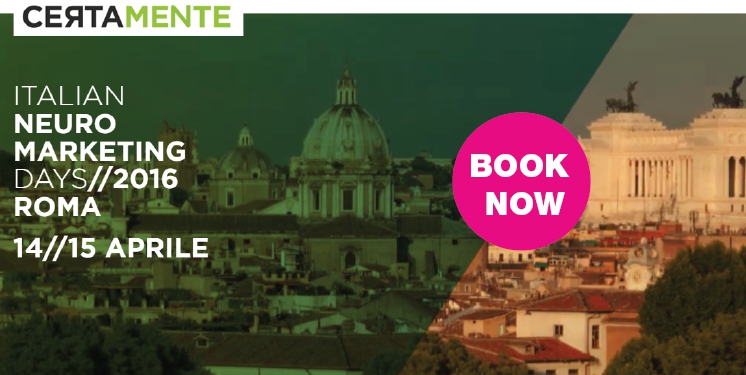 BrainSigns contributes to the organization of this meeting CertaMente 2016 in the month of April in Rome.
On 14th and 15th April the aim is that: creating a space of knowledge and exchange of experiences about possible and promising synergies between Marketing and Neuroscience . Sapienza University will animate in the early morning interventions and discussion by the academic world. Then the conference will bring together various competent of experts in the theme and will give large space to " case histories" of business success.