BIG DATA TECH 2018 Data for human - Appointment in Milan on 25 October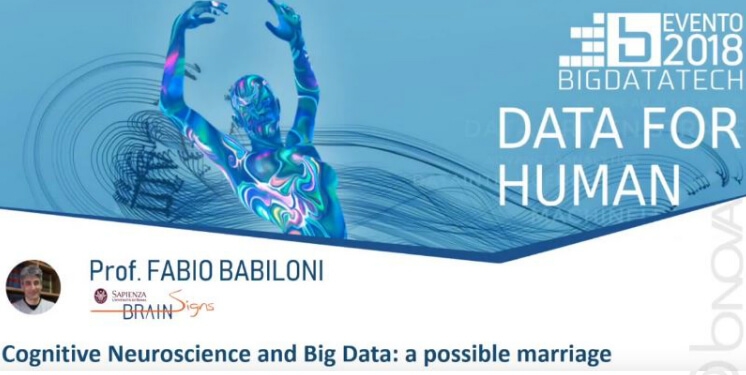 The 2018 edition of the Big Data Tech was in Milan on October 25 th.
The event organized by Bnova, now in its fifth edition, is one of the most important events about the latest news in the field of Big Data and Data driven strategy.
In the agenda, you found included a speech by Prof. Fabio Babiloni, scientific director of BrainSigns, titled "Cognitive Neuroscience and Big Data: a possible marriage".
Big data, a huge amount of information now available in every company, is a crucial resource. Strategies based on information derived from Big data have a great impact. Big data, in fact, are capable, if well analyzed, to provide more information expected, with a great impact on business processes and on human behavior patterns.
The relationship big data and neuroscience, can therefore be increasingly useful for the interpretation of customer behavior and in-company processes. As we know, people have difficulty in accessing their inner states. In order to understand effectively the reasons behind the customer behaviour, it is not enough to measure the behaviour and hear opinions, but it is also necessary to take account of the most common emotional and cognitive processes involved. The connection between the science of big data and neuroscience represents a significant turning point in understanding why some behavioural phenomena happen and how they take place.
At the Big Data Tech event there was also space for the subject of "AI, Big Data and Man": starting from the idea that a good, reliable and fluid collaboration between men and machine is fundamental. The future objective of the Industry 4.0 is that one to develop an effective synergy between man and machine, allowing man to focus on high-value tasks and leaving the machines to manage repetitive and supporting tasks.