BrainSigns wins the PMI innovative Award "Bernoni Grant Thornton"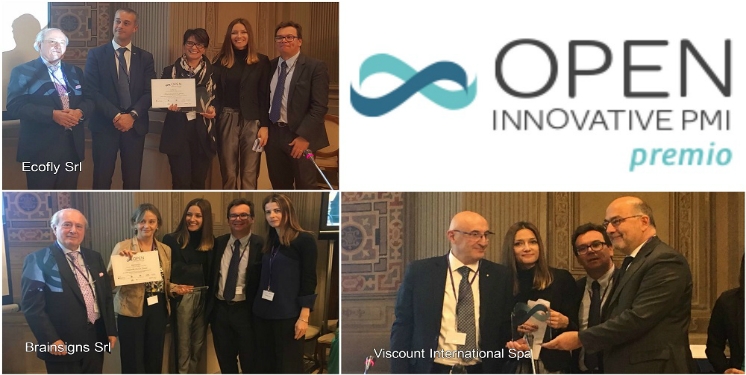 BrainSigns has participated in the first edition of the Open Innovative PMI Award and, thanks to its innovative methods based on the enhancement of brain waves and other physiological signals, it has been proclaimed the winner of the "Research and Technology" category.
The role of Bernoni Grant Thornton
The prize has been ideated and promoted by Bernoni Grant Thornton, a leading international company that deals with business growth through organizational, legal, tax and administrative consulting services.
How BrainSigns joined the project
The companies participating to the first edition of this project needed to be registered to the Innovative SMEs' Register. Currently, a group of around 700 companies has access to a number of administrative, financial and tax benefits that can be assets for a future business development.
Project Description
Open Innovative PMI is something more than just an Award: it is nationally-recognized multi-disciplinary project whose aim is to deepen the knowledge about the world of the Innovative Small and Medium Companies that, in Italy, represent the beating heart of the country's innovation.
The project is sponsored by institutions as the European Policy Department of the Council of Ministers' Presidency, the Ministry of the Economic Development, the National Research Council.
The first edition of the Award was characterized by three categories:
- Research and Technology
- European and Foreign Markets
- Small and Medium Enterprises run by women
BrainSigns was running in the first Award category: "Research and Technology".
The three winners of the three categories, evaluated by a jury of experts from the business, academic and institutional world, were rewarded on November 16, 2017 at Palazzo Cornero, and received a voucher of 10,000 euros in services offered by Bernoni Grant Thornton and Grant Thornton Financial Advisory Services.
For further info: