CERTAMENTE 2019- Inspiring Neuromarketing Day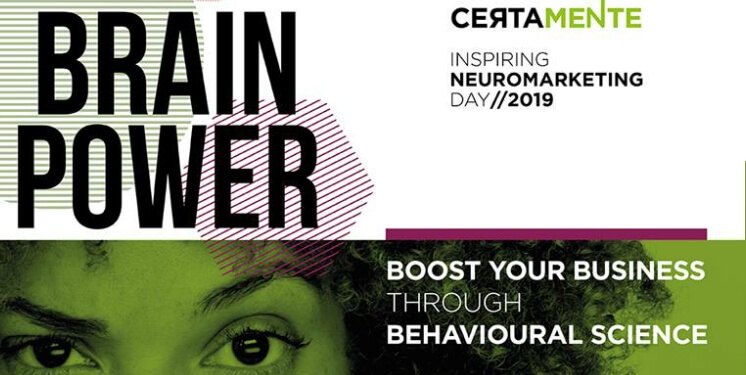 CERTAMENTE 2019, the first Italian Neuromarketing conference, addressed at the world of business and communication, in 2019 has come to the 4th edition.
CERTAMENTE is an event organized by BrainSigns, a spin-off of "Sapienza" University of Rome, leader in the neuromarketing techniques and their applications, together with the communication agency based in Turin, Ottosunove.
CERTAMENTE will take place on 14th of February, 2019 at the Unicredit Tower Hall in Milan: the event has a new One-Day formula with an agenda full of innovative contents.
The agenda includes two plenary sessions, three thematic sessions (Brand Power, Product Power, Retail Power) and a closing panel.
The event will provide the participation of experts in several fields: neuroscience, marketing and communication. Numerous companies will also be present.
The participants of the last edition of CERTAMENTE were very enthusiastic, the feedbacks collected were very positive.
Through a survey that we carried out immediately after the closure of CERTAMENTE 2018, it was possible to find that the majority of people found the contents interesting and useful, especially thanks to the interventions of managers, teachers and scholars of the field. In addition, the presentation of concrete case histories was much appreciated.
CERTAMENTE 2018 won the special prize for the best low budget event at the BEA, Best Event Awards, as well as the second prize in the Educational/Training category.
CERTAMENTE will therefore be a unique opportunity to better understand how to strengthen your business through Neuromarketing, an innovative discipline that is growing worldwide.
What are you waiting for to sign up?