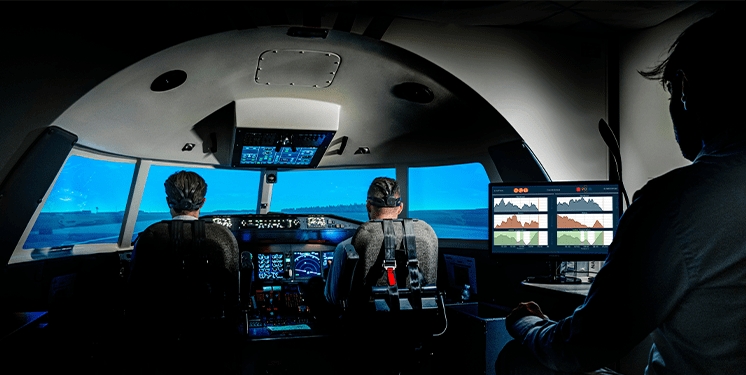 The Mindtooth project, funded by EU commission, is well advanced into the system development phase. Next December a prototype with headset and software for applications in real Operative Environments will be ready for demonstration.
The challenge of Mindtooth is to promote the use of "out-of-the-lab" neuroscience in operational sectors by giving easy access to a large number of indicators related to different processes going on in the brain such as mental workload, stress, and vigilance. The system prototype is well on its way to reaching its challenging objectives considering that: excellent results have been obtained in validation tasks, a high reliability in signal recording and data processing has been verified, and the comfort of the elegant headset has been confirmed. Moreover a smooth UX software interface is now under construction.
The Mindtooth system aims at allowing the integration of cerebral information of airplane pilots, drivers and industrial operators in reporting mode as well as being open to integration with the surrounding technological environment: an automotive simulator, or an aircraft's cockpit, or systems in a control room, respectively.

This new affordable wearable device which provides measures about psychological internal states has potentially a much larger range of future applications. Once its features are fully demonstrated the Mindtooth system will became an attractive and useful tool in many different other fields, in addition to those tested in the ongoing project. Indeed, to take into account instant internal human reactions could be useful to enhance human activities or automation efficiency in a large set of applications:
The Human Machine Interaction (HMI) domain is a large field where systems could be designed taking into consideration the actual user's instant perception, and truly become "cognitive-able", able to sense users' psychophysiological state and to make informed decisions according to their timely needs and intentions.
Also Marketing Behavioural analysis and Management neuroscience could be potentially interested in using the system.
Last, but not least, wellness monitoring and "out of lab" patient monitoring with adequate validation could be another large sector of interest.
Read more...