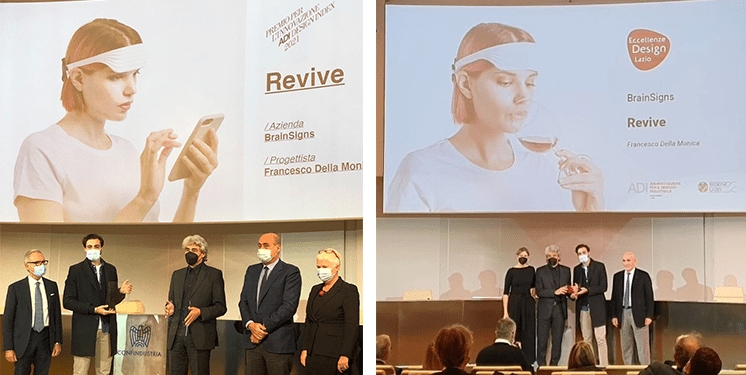 During the inauguration of the 2021 ADI Design Index exhibition at the Confindustria's headquarters Auditorium della Tecnica in Rome, the 2021 ADI Design Index Innovation Award was presented to "Revive", a tool developed by BrainSigns to read brain signals in Neuromarketing researches.
This device was judged: "Innovation capable of combining emotions and rules, opening up new application scenarios to be explored."
In the same event, the Revive project was also awarded the Design Excellence Award in Lazio 2021. The award, promoted by the ADI Lazio Territorial Delegation with the support of the Lazio Region, is given every year to designers and companies working in and from the Lazio Region and which have been selected in the ADI Design Index.
We are proud to have received these awards for the project carried out which testifies to the innovation and vitality of Italian design.
Read more...