R&D Project Manager


Dr. Cartocci obtained her Bachelor Degree in Biology and her Master Degree in Neurobiology with honors in 2007 and 2009 respectively at Sapienza University of Rome.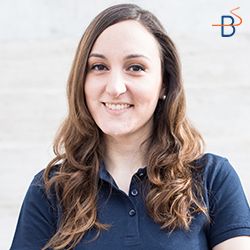 In 2014 she obtained her PhD in Clinical Experimental Neuroscience, Auditory Pathology curriculum, at the same University.
From 2015 Dr. Cartocci collaborates with BrainSigns and she is involved in the clinical application of the technological protocols for the acquisition of human biosignals (Electroencephalogram mainly) developed by BrainSigns, in particular aiming at measuring the approach/withdrawal motivation towards stimuli and the cognitive efforts related to the execution of particular tasks.
Furthermore, Dr. Cartocci is involved in the phase of writing and submission of national and international research proposals (mainly in the framework of European Projects) and scientific publications concerning BrainSigns research topics (Clinical Trials, Neuroaesthetics and Neuromarketing.