Head of Neuromarketing Lab

Dr. Marco Mancini achieved his Master's Degree with honors in Communication and Marketing Psychology (Faculty of Medicine and Psychology ) in 2013, at the University of Rome "Sapienza".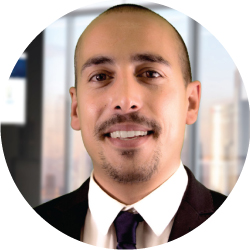 His professional growth is strictly related to two experiences gained at the Italian Trade Commission (ICE) in Sydney and at the Department of Marketing Research of the Erasmus University in Rotterdam, respectively in business promotion and neuromarketing research.
From 2021, Dr. Mancini is Professor of Neuromarketing and Consumer Behavior (Master's Degree in Economics and International Management) in the University of the International Studies of Rome (UNINT). During the academic years 2018/2019, 2019/2020, 2020/2021, He was Professor of Neuromarketing (Master Degree in Marketing) in the University of Bari UNIBA.
In recent years, Dr. Mancini has developed the research protocol adopted by BrainSigns for the websites and mobile apps testing by the use of EEG, Eye tracker, GSR and ECG integrated with advanced usability software.
He is one of the pioneers in Italy for the use of Virtual Reality in combination with Neuromarketing techniques, for the evaluation of products, packaging and environments. His experience is focused on the analysis of cognitive and emotional variables starting from biometric measures, in order to explore the perceptions of individuals and provide to the clients original "insights" that can not be obtained through traditional research methods. Dr. Mancini, in BrainSigns, has worked in several neuromarketing researches in the Digital area (websites, apps and virtual reality), in the customer experience area and in the advertising area on behalf of large companies such as TIM, BNL, UNHCR, Poste Italiane and Ferrovie dello Stato.
He has extensive experience in the field of web design, graphic design, SEO, web marketing, web analytics and handle the online promotion of BrainSigns in the national and international scene.
Dr. Mancini is co-author of some scientific papers published by BrainSigns on national and international scientific journals. The complete list of scientific publications is available at this link.