Head of Neuromarketing Research

Dr. Patrizia Cherubino achieved the Bachelor and the Master degree with honors in Economics and Business Administration at the University of Calabria in the 2006 and 2009, respectively. After the University, she attended a master in "Marketing Intelligence and Market Techniques for Public Administration (2010).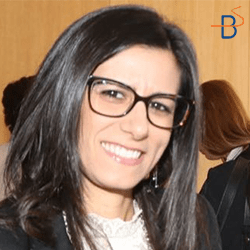 In 2016 achieved her PhD in Economics Management and Communication for Creativity, specializing her final studies on the Neuromarking applications.
Since 2010, Dr. Cherubino collaborates with BrainSigns srl, a spinoff of the Sapienza University of Rome, in the neuromarketing, research & innovation area. The main activity is focused around the generation and validation of biometrics tests for the evaluation of TV Commercial and consumer stimuli using EEG, HR and GSR signals.
Her expertise is focused on the analysis of biometric measurements (EEG, HR, GSR) of cognitive and emotional variables.
She participated in numerous projects related to the application of the neuroscience techniques for:
the evaluation of the marketing stimuli
the evaluation of efficacy of TV Commercial for several companies such as Telecom Spa, ENI Spa, Vodafone Spa, ISP, GfK Eurisko
the recording of brain activity during real visits in a fine arts gallery (Neuroaesthetic study)
during the visit in a retail store (Neuroshopping)
while people watching a political debate (Neuropolitics)
Dr. Cherubino is also co-author of several publications on neuromarketing on peer reviewed scientific journals and co-author of a neuromarketing book.