First Mindtooth demo at EATS 2021: 19th European Airline Training Symposium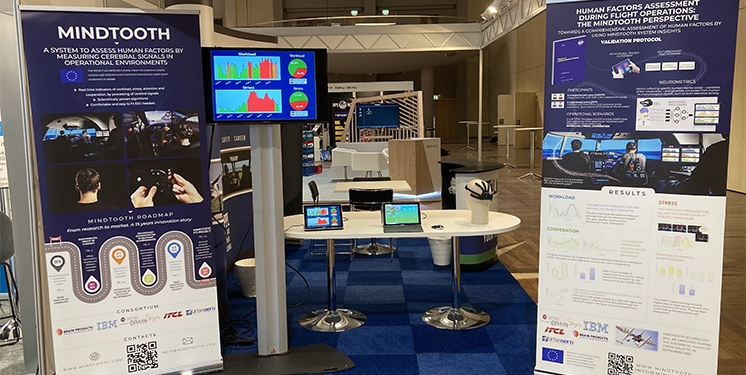 On the 2th and 3rd November in Berlin took place EATS 2021: The 19th European Airline Training Symposium, an aviation tradeshow that brings together the industry's leading professionals to promote safety and share best practices in pilot training and cabin crew training.
BrainSigns was a guest at the UrbeAero stand and carried out the first public live demo with the Mindtooth prototype for the measurement of human factors: "Mindtooth LIVE Demo: come to see real-time assessment of human factors by Measuring your brain activity".
The results of the ongoing validation to the simulators of the UrbeAero Flight School were also presented at the stand.
The possibility of introducing the use of neurometrics in this field has aroused many interest among the operators who attended the stand.