Head of Neuromarketing Lab

Dr. Marco Mancini achieved his Master's Degree with honors in Communication and Marketing Psychology (Faculty of Medicine and Psychology ) in 2013, at the University of Rome "Sapienza".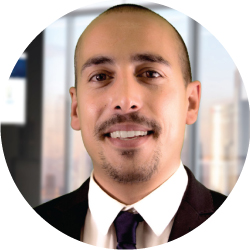 His professional growth is strictly related to two experiences gained at the Italian Trade Commission (ICE) in Sydney and at the Department of Marketing Research of the Erasmus University in Rotterdam, respectively in business promotion and neuromarketing research.
Dr. Marco Mancini has great expertise in Web Design, Graphic Design, SEO, Online Marketing and Analytics.
From 2014 Dr. Marco Mancini collaborates with BrainSigns, where he developed the protocol adopted by the company for the websites testing across devices (desktop, tablet, smartphone) by the use of the EEG, eyetracker, GSR and HR integrated with advanced usability software.
His expertise is focused on the analysis of cognitive and emotional variables using biometric measurements (EEG, eyetracker, HR, GSR) while users interact with Web sites or real marketing stimuli such as packaging, in order to assess the usability, to explore the individual perception and provide unique and valuable insights to the client company (insights not achievable through the traditional marketing methods).
Dr. Marco Mancini is also the BrainSigns Webmaster and SEO and he handle the promotion of the company on the web within the national and international panorama.