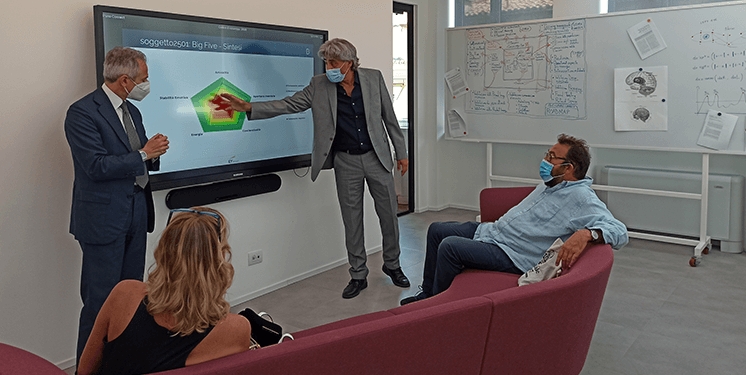 EY Wavespace is born in Rome, a collective intelligence laboratory equipped with the most advanced technologies, to allow organizations and companies to benefit from a space dedicated to collaboration and integration of skills.
Thanks to applied research in the field of human and artificial intelligence, it is possible to promote and encourage the development of innovative learning processes.
The 700 m2 wavespace integrates progressive knowledge of Applied Neuroscience and Behavioral Psychology and BrainSigns has provided technologies for the evaluation of the psychological and neurophysiological parameters integrated into the consultancy services offered in the Center.
The layout of the rooms is highly innovative and aimed at developing transformation processes that keep human relationships at the center of the scene.
The current objective of Wavespace is to give a real contribution to companies and the economic recovery of Italy, after these months of health emergency.
Read more...